We support & encourage women as they build every aspect of their lives...
from families & friendships, to dreams & careers.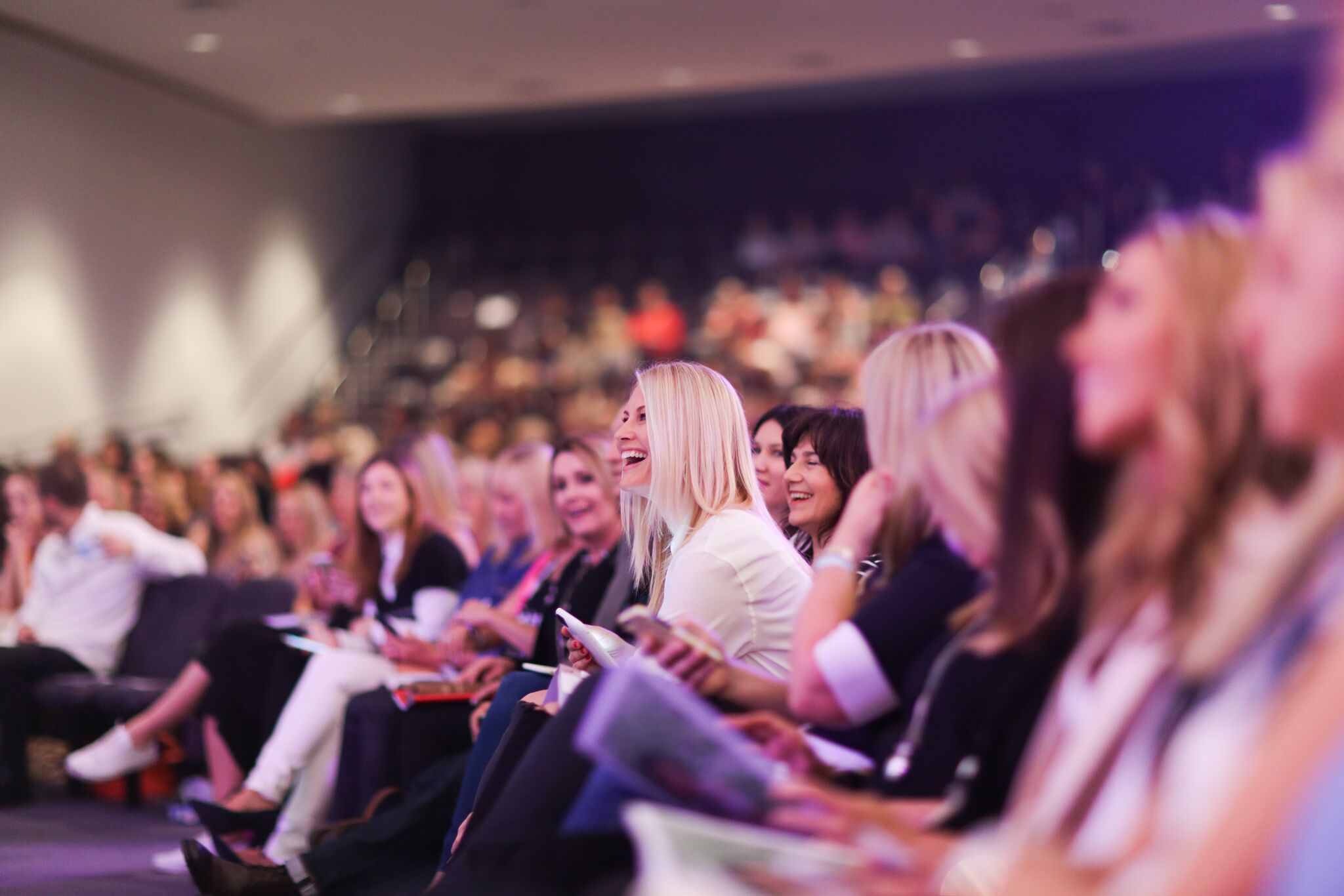 Everywoman is a ministry & movement running for over 10 years designed to support & encourage women as they build every aspect of their lives, from families & friendships, to dreams & careers.
01.
–
THE EVERYWOMAN GATHERING
Everywoman Gathering is a large annual conference for women held on the beautiful Northern Beaches of Sydney, Australia. Everywoman is famous for being a 2-day conference where women can meet, connect, learn and grow, and also for being a powerful online community.
Previous speakers hosted by Event Organisers have included keynotes such as Dr Caroline Leaf, Lisa Bevere, Kari Jobe, Deb Cobrae, Shannon Ethridge, Darlene Zschech and Dr Yonggi Cho's wife Dr Kim.
02.
–
THE AUDIENCE
The Everywoman Gathering community predominantly consists of women aged 15-55yrs old. Each Everywoman Gathering is attended by up to 2000 women of these key household decision makers.
03.
–
EVERYWOMAN GLOBALLY
Since the founding days of C3 Church in 1980, Senior Pastor & Director of C3 Church Global, Pastor Chris Pringle envisioned a women's ministry that would be established as a 'beach head' in our church & in our community. The Everywoman Ministry is the expression and gathering of women in C3 Churches all around the world.
Best known for it's annual Everywoman Conference which is currently being held on an annual basis in more than 60 churches, including countries as far as Africa, United States of America, South East Asia, Europe & New Zealand, the Everywoman movement is continually growing & making an impact in the world today.
In the words of Pastor Chris Pringle, "The revolution has begun. Women are rising on the earth. In every nation, in every culture, in every language. Glorious voices filled with colour, imagination, beauty, wisdom and revelation."
Meet Pastor Chris Pringle
Founder & Host - Everywoman
Vibrant, colourful, inspiring, powerful, liberating, hilarious! Chris Pringle is both speaker and minister in high demand across the globe. With her husband, Dr Phil Pringle she is Senior Pastor of the C3 Church Oxford Falls, Silverwater, Rozelle and Penrith campuses and Co-founder of the C3 Global movement – a movement that encompasses more than 78,000 people, attending more than 306 churches, in many countries throughout the world.
Growing up in Masterton New Zealand, during the 1960's Chris studied to be a kindergarten teacher. Her then boyfriend, now husband Phil studied Fine Arts. Through a series of bizarre events the two avid hippies found themselves, in their search for truth, giving their lives to Christ in a small Pentecostal church in Christchurch New Zealand. Their lives were changed and they have never looked back since.
Chris, a great leader and communicator, is also a mother, wife, minister and author. She and her husband have been active in leadership for over thirty years.
Her Best Selling book 'Jesse Found in Heaven' is currently in its second print and has brought healing and release to countless women who have experienced the loss of a child or children. Mothers and Fathers alike have written to testify to the freedom they have found in reading about Chris' personal and intimate journey of discovery.
Described as both enriching and challenging Chris's most recent release is a powerful DVD set titled 'O Sacred Kiss O Sacred Call'. Speaking openly on marriage, families and friendships Chris depicts the presence of God, living holy lives and surrendering to the Sacred Call.
Chris is a regular speaker at her home church in Oxford Falls Australia and major leadership conferences within the C3 Global movement (and beyond!). Her cheeky demeanour, wealth of experience and flair for style makes her a revolutionary speaker to men and women of all ages. Wherever she goes, Chris brings life, revelation, healing and joy. Everyone who experiences her ministry will find themselves inspired, encouraged and changed.