Lessons from Nicodemus
I don't know about you but I love Nicodemus. He was a well-educated Pharisee who had heard about this new teacher Jesus, and took a huge risk to seek him out, under the cover of darkness. His hunger to learn meant he did not find a new teacher but he found the Son of God. He was the first person to ever hear "For God so loved the world that he gave his only Son"!!
Nicodemus could have easily stayed in his comfortable job, with his comfortable beliefs but instead he wanted to keep learning. We need to be like Nicodemus - to be women who never stop learning, questioning and having new experiences.
In the risk of a new experience or a new question – is truth and richness. In every learning experience there is something to discover about people made in God's image and this extraordinary world He placed us in. Not all of what we learn will be pretty, but it will challenge and provoke us and cause us to grow.
In 2017, for the first time, I visited West Africa. I visited my brother, sister-in law and nephews on the Mercy Ship, staying for 4 weeks over two trips.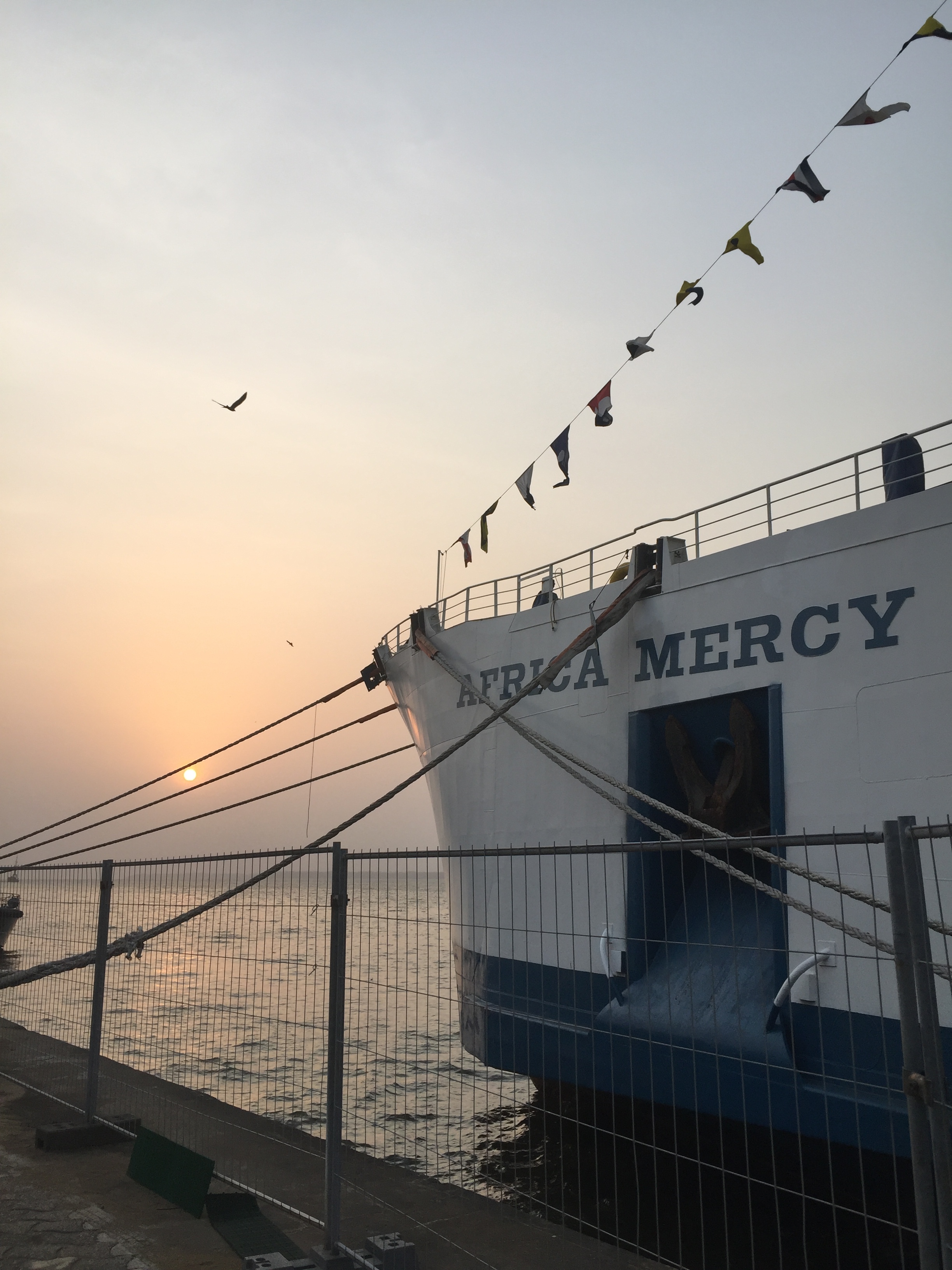 Here is why these experiences were incredible for me
I love our C3 tribe – but it was so nice to spend time embedded in a different tribe with different culture and values but the same Jesus. Most of them had never heard of C3 College – which was great for my perspective (and stress levels).
 
I looked into the eyes of people with massive tumours on their faces and held babies who would be dead if not for my Sister-in-law, Lee-Ann's, Feeding Program. This was not fun but I felt Jesus, among the poorest of the poor.
 
I met deck crew who were rescued from poverty because the Captain (my brother John) believed in them and gave them a job.
 
I saw stunning scenery and even more stunning people.
 
I learned how to go to a market, buy fabric and then make something from it – who knew how rewarding it was and how much joy my pillow cases and tablecloths would give me? (For someone who hasn't sewn since high school this was big - I felt like the Proverbs 31 woman for a moment!)
 
I stopped in and visited Garth and Jamie-Lea Ball, senior pastors of C3 Nairobi, and talked to people whose lives were so different to my own and yet so similar. They made me eat goat!
My life is richer and broader for going to Africa – but also for getting my MTh, making my first pavlova and trying new wines in the Hunter Valley this summer.
Let's be women who keep learning all the days of our lives - let's be like Nicodemus and take risks to learn.
We can all do this different ways:
Some us need to formally study in 2018.
Some of need to read a book that doesn't agree with us but challenges us.
Some of us need to travel to new places, instead of returning to comfortable holiday spots.
Some of us need to learn a new sport or hike a new trail.
Some of us need to just try some new food, talk to some-one from a different culture or watch a documentary.
About Pam Borrow
Pam Borrow is the Principal of C3 College. She holds a Masters of Theology, a Masters of Arts in Biblical Studies, a Bachelor of Applied Science and a Cert IV in Training and Assessing. Pam is the Vice President of the Pentecostal and Charismatic Bible Colleges Association of Australia. Pam is a graduate of C3 College, and was ordained as a C3 minister in 1994.
Pam was part of the original team who planted the first C3 Church in the USA under the leadership of Mark and Bernie Kelsey, for almost 14 years. She was involved in various roles at C3 Long Island including women's ministry, young adults ministry, children's ministry, new believers, night college and even church finances and events. She was a lay Pastor, Associate Pastor and Assistant Pastor.
Pam has a dream to train thousands of men and women for their God given purpose and one of her greatest joys is seeing C3 College students flourish.