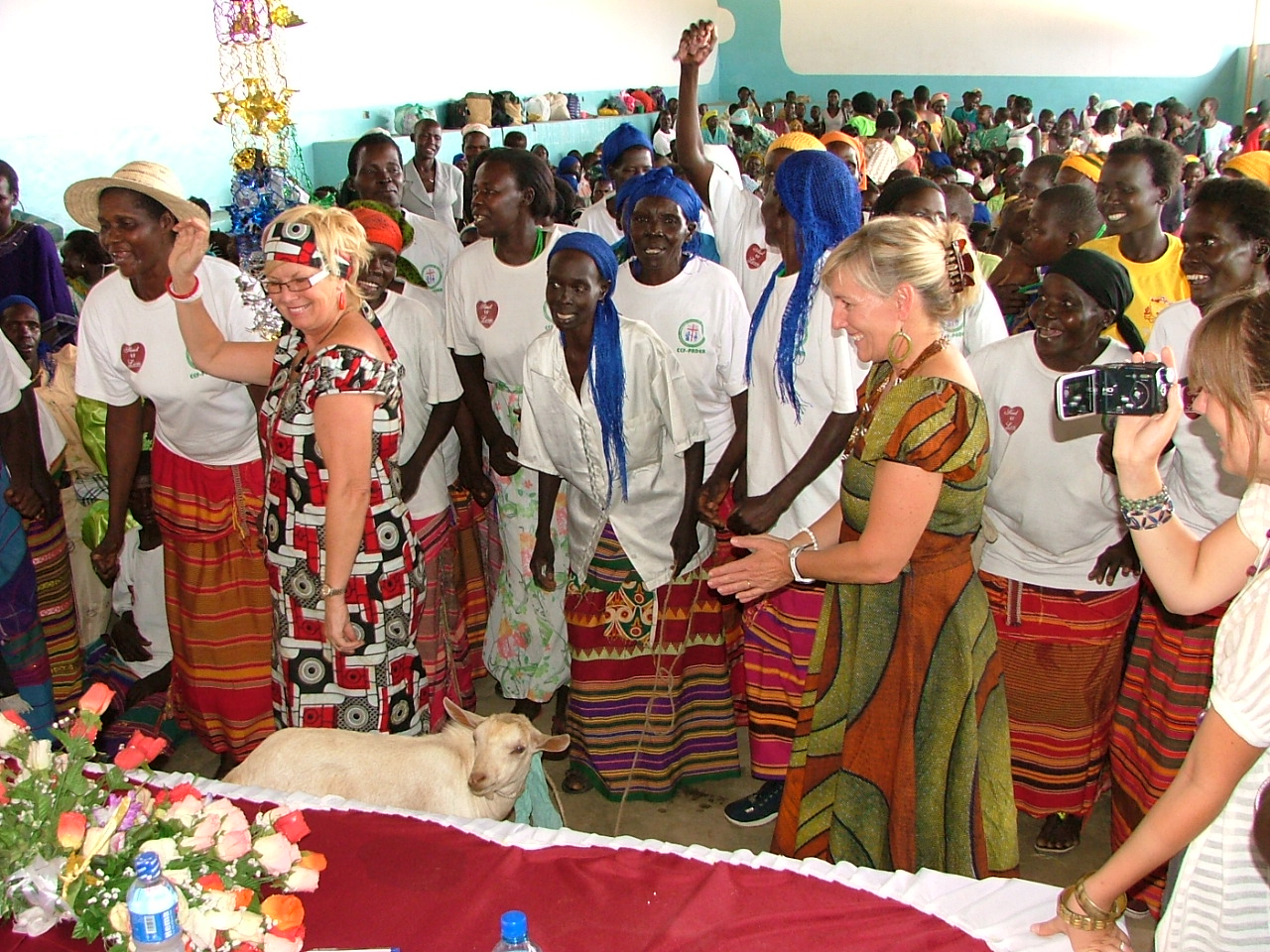 News from Africa
In over eighty churches across the continent of Africa, in countries as diverse as South Africa, Uganda, Kenya and Egypt, the C3 women meet to worship God and to fellowship with one another. Women gather together in church buildings, homes, under mango trees, in thatched huts, along roads or around cooking pots. The women of Africa love God and they love to praise. With colourful dress, joyful ululation and distinctive dancing they worship God with devoted and thankful hearts.
C3 Africa first began in northern Uganda, in the land of Joseph Kony and the LRA. Many of the women in this region have experienced the atrocities of war and the grief of losing loved ones. Their life is rugged but their faith is strong. It was in Kitgum, Uganda, that Ps Chris Pringle and a team of Australians first teamed up with Ps Catherine Livingstone and birthed Everywoman Africa. Over the last 5 years a number of Everywoman events have been run and women have been ministered to. Last year, the local women held an event in Kitgum Matidi which saw hundreds of women travel from all over the region. They caught buses, hitched rides, bicycled, or walked for many kilometres to come to this wonderful celebration.
A highlight of our work in Uganda, has been partnering with Alice Aachan who heads up the not-for-profit organization, Christian Counselling Fellowship and the Pader Girls' Academy. Alice began this work to help young mothers who arrived back from the war traumatised, broken both physically and spiritually. For the past 10 years Alice and her organization have brought hope and practical support to hundreds of girls firstly by reuniting families separated by war, and more recently by focusing on restoring and training the young mothers. C3 Australian women have given generously to support the building of a guest house and to sponsor the education of some of these women. Alice continues to initiate new projects throughout Uganda. For more information on Christian Counselling Fellowship Pader click here. For information on Gifts for War Brides click here.
Throughout the region we have extraordinary female pastors managing their homes, raising families, running businesses, working in jobs, leading churches and serving their Lord. They are a group of dedicated women whose passion for God and the women they lead is inspiring. It is my honour and privilege to work beside them as we build the people and the churches God has entrusted into our hands. The future is bright!
Blessings,
Amanda Antcliff
About Amanda
Amanda is on the pastoral team at C3 Oxford Falls, a lecturer at C3 College and together with her husband Pat, they oversee C3 East Africa. Amanda is also a personal coach, author, instructional designer, trainer and speaker in both church and business spheres. You can read about what she does on her personal website or business website.