News from North America
I have been so blessed in my lifetime to be the recipient of such incredible role models. My life was changed when I stepped through the doors of a C3 church almost 18 years ago...what was broken and dead in my life was restored and brought back to life!
I am a believer that the right kind of role model in the right kind of church has the power to alter someone's destiny forever! God is looking for women who will take up the call and become their "sister's keeper" and do whatever it takes to model Jesus to a world that is desperate to be shown the right pathway in life. To whom much is given, much is required, and Jesus commands those who have freely received to freely give!
What a privilege it is to be able to serve the women of America!
America is such a magnificent place! Built on a dream and a desire for freedom it's still a nation that epitomizes liberation and a land where anything is possible! In the U.S. during World War 2 the image of Rosie the riveter became a famous icon as women stepped up to lend a hand while their men were at war.
Something shifted in the heart of the women in this country during that era. No longer were women confined to a one dimensional stereotype, but they began to enlarge the place of their tent and become builders and contributors to the world outside their own family unit. In this expansion we have seen the greatness, capacity and potential that lay on the inside of every woman come forth in a feminine but powerful way.
Today we are seeing incredible ground broken by women in many cities across America.
C3 Las Vegas led by the vivacious and beautiful Mayra Rodriguez is one such ministry that is having a huge impact as the women step forward. The Latino community in Las Vegas had long been steeped in religious tradition and was not truly expressing what we all know the Latinos to be…full of life, joy and colour! Ps Mayra and her team have bought the life, colour and purpose back to the women of Las Vegas. With her passion, humour, warmth and authenticity she is embracing the women of her community with the message of salvation and purpose! I was recently at a women's event she led and was so impressed by her leadership; she is relaxed, fun and refreshing but still maintains a beautiful spirit of excellence that is a true expression of the greatness of our God.
The lovely Keira Smallcombe who is less than 2 years into a church plant in Silicon Valley is making such a difference through her sweet yet powerful generationally inclusive women's movement. Women of all ages are welcomed, inspired and released into their calling through Keira's broad and secure leadership. She has managed in a short time to create an environment where women feel valued, empowered and commissioned. Watch this space because Keira is a true mover and shaker in the C3 movement...I heard her minister recently and was blown away by her maturity and the bigness of her spirit!
In San Diego we are seeing women's lives changed on a daily basis through consistent discipleship and a releasing and empowering to do something in their lifetime for the expansion of Gods Kingdom. The fruit has been astounding and is a true testament to the fact that every woman is pregnant with potential and we are each called to be spiritual midwives to help Her bring forth what God has called her to carry to this earth.
So so many great things happening over here...but finally I must give a HUGE shout out to one of our favourite people pastor Jill Sweetman. Jill has made it so easy to serve and build in the US. You would be hard pressed to find a more honourable and noble woman on the earth today. She is a true hero and champion and has been such a godly example and blessing to me and to so many other pastors in the Americas. We are excited to see her step into the new season God has for her and pastor Dean. They are loved beyond measure by all the pastors in our country and we know they will continue to bring wisdom strength and encouragement to all they serve alongside.
Love Leanne Matthesius
About Leanne
Leanne Matthesius along with her husband Jurgen are the senior pastors of C3 Church San Diego, a thriving church in southern California. Leanne is a mother to 3 sons and 1 beautiful daughter and has been in full time ministry for over 14 years.
Leanne's ministry style is wonderfully feminine, and refreshingly humourous. She moves powerfully in the anointing seeing many released and set free from the bondage and limitations keeping them from becoming all that God has designed them to be.
Leanne uses personal stories and testimonies to connect with people on a very real level. Her prophetic insight and practical down to earth ministry style will ensure her audience is refreshed, equipped and empowered to take on all that life has to offer.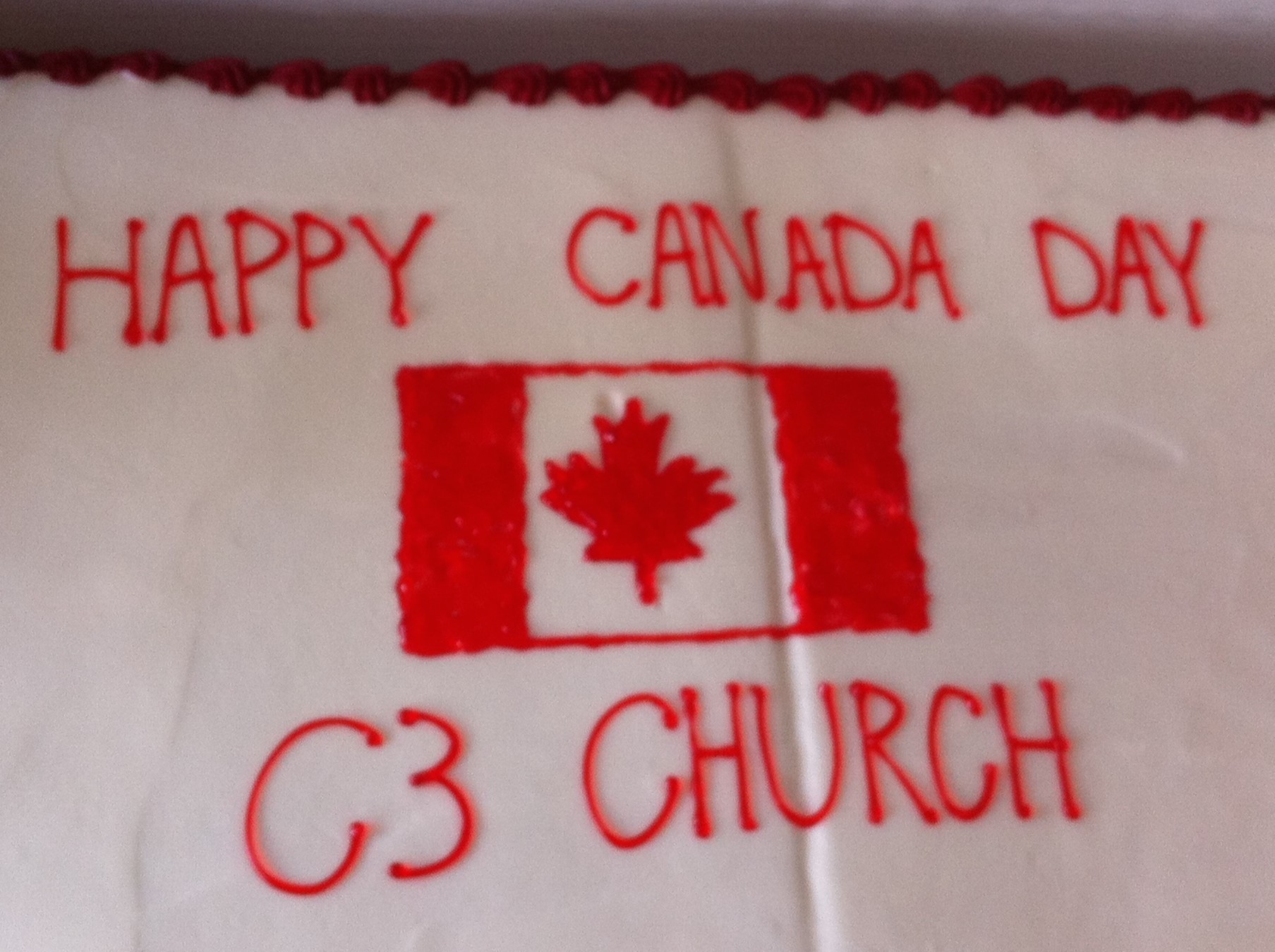 News from Canada
I admit …… I'm in love with my country and now, unashamed to say it! Truthfully this has been a journey and I'm grateful that God intersected us a few years ago when we became a part of the C3 family! You usually don't know what God is up to but something is happening when all of a sudden, at the Calgary Stampede, tears start running down my cheeks when the Canada flag passes by while you are singing the anthem.
Lorne and I lead C3 Calgary West where we continue to push out the borders for Jesus! We are in our 7th year of finally seeing 7 acres come to completion. We are always excited for the adventure ahead….
LET ME INTRODUCE YOU TO OUR INCREDIBLE "EH TEAM"!
Patti Fletcher and her husband Graham are co-senior ministers of C3 Church, in the downtown of Vancouver, BC.
"The contextual change of our church from an essentially young adults congregation to young marrieds with infants! Our young adults getting married and having babies (this year we will have 6 new born babies).
We are excited at the biological growth of the church and the development of 'community'! Our theme for 2014 is 'True Communion'!"
Ps Kim and David Olson of C3 Revelstoke and C3 Kelowna.
My husband Dave and I have been pastoring for over 30 years. For 10 years we have been doing this under the covering of C3. We live part time in REVELSTOKE BC, the mountain paradise of western Canada. The rest of the time in Kelowna BC, walking distance to the beach and world famous for its great Okanagan wines.
Both churches have a passion to see the unchurched and previously church find God, and from that discovery find who they really are when they partner with God and His greater purpose for their lives. We have 7 adult children and 7 grand babies. Our desire is to journey life with others. Seeing small decision produce big results. Living each moment for a cause bigger than this moment. Choosing to believe our future is greater than our memories!
Nell Vandewark has co-pastored alongside her husband, Rick for 33 years and lead C3 Edmonton, AB. She is the mother of 6 natural born children which has now grown to 10, as 3 are married and one will be married in November 2014. And proud grandmother of 4 lovely little girls.
Nell is fun-loving and passionate about Jesus and the church. She is a prayer warrior with a prophetic edge. She loves a good book, gardening and cooking recipes from around the world. Preaches when asked and serves wherever she can.
"The highlight for EW this year was Refresh. Our women's conference held in March, with over 100 ladies attending. We have also had great success with monthly gatherings covering book themes. A great way to bring ladies together, foster relationships, develop ourselves, all with great attendance."
Angelica Fehr pastors C3 Saskatoon alongside her husband/favorite person, Brock, and is a mother to her other favorite person/baby girl- Zayne. She also owns two gift shops and spends her days pushing Zayne's stroller from business meetings to church coffee dates. Some of her talents include writing emails while feeding a baby and making boxed cake mix taste (almost) like home-made. Angelica can be lured almost anywhere with french macarons.
"My highlight for the year is obviously having Zayne enter my world on March 8th! Other highlights would be our baptism service in February & celebrating our 2 year anniversary as a church!"
Born & raised in Sydney, Australia Jess, Sam and Baby Noah Picken now live the city life, in downtown Toronto (AKA T-Dot). Jess & her husband moved to Canada in 2008 and are now the lead pastors of C3 Toronto. This huge leap of faith in church planting has been both exciting and stretching. The church has grown rapidly, new friendships have started and the unfolding of this story is nothing short of miraculous. However, Jess' favourite thing to do is shower her baby boy Noah with kisses (Cheesy but true).
"We launched C3 Toronto just 18 months ago and what an incredible time it has been. We have seen salvations, baptisms, hearts inspired, visions ignited, wounds healed and friendships formed. We also launched our Everywoman vision this year and have had 2 great events so far. Obviously the top highlight for me though was the birth of my beautiful baby boy Noah on Christmas Day 2013"
About Kelly
Lorne and I moved our family from a small town in Saskatchewan in August 1995 to plant and establish a church on Calgary's west side. That was 19 yrs ago. We weren't too sure what to do but we did what we knew. We love our city, the presence of God, the word of God and we love the house of God.
C3 Calgary is full of fun loving, ordinary, interesting people from all ages, size & shape who gather regularly to remind ourselves that GOD is good and life is worth living well. We are a multi-generational, spirit filled, outward focused, rowdy bunch. Yes, we love being together and we are as happy as we look. The best is yet to come.